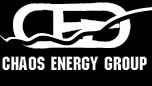 --H A N A

this experemental photopack
compozed 4 u, people.
---


ant-love...eiichi
leefs...eiichi
through the poem...eiichi
okay...eiichi
cupid...eiichi
b&w landscape...eiichi
three friends...iz0
boy in the street...iz0


=guest photo=
strange dreams......oops!
[u can kill me, but i don't remember what's your name :/ sorry, it's my fault (c) iz0]


=other photos (eiichi/iz0)=
chaoscope
disaturated vision
emptiness of our minds
girl
hana
love
matrix
guru infront of your drunk eyes

--H A N A

---

| ceg@kortes.ru | eiichi@akula.com | iz0@mail.ru..